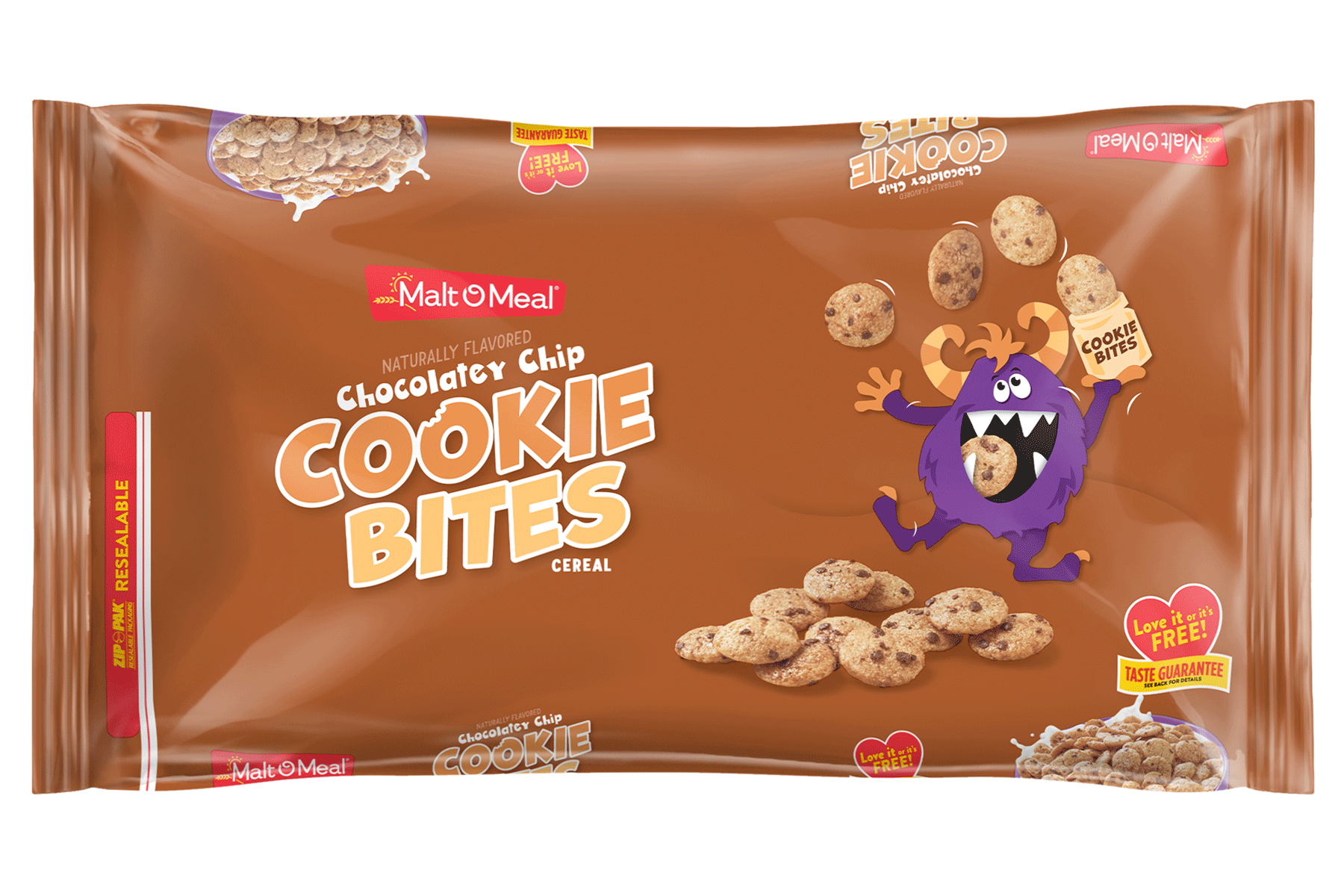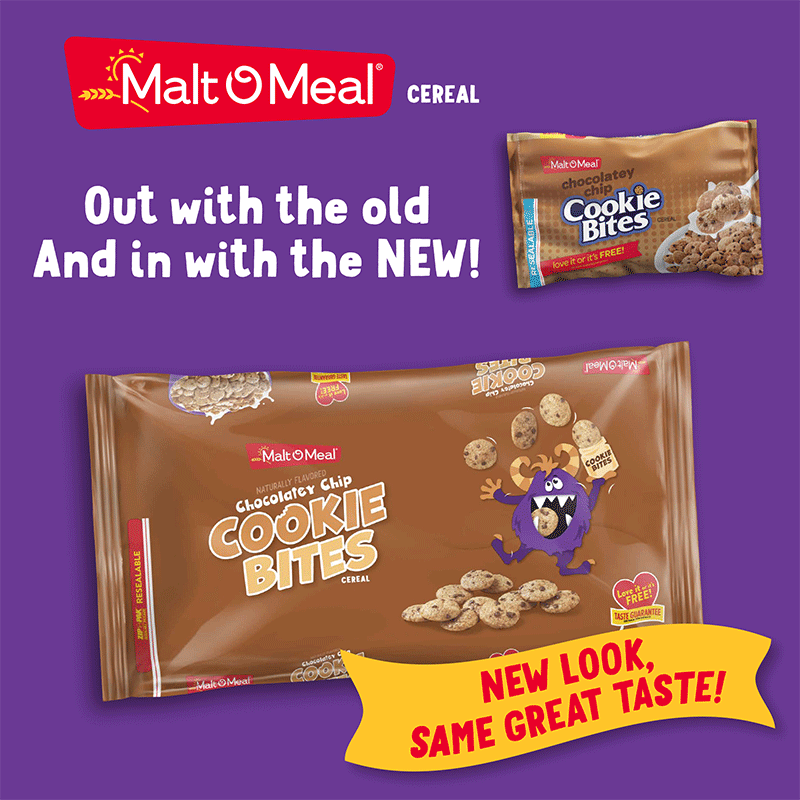 Malt-O-Meal
CHOCOLATEY CHIP COOKIE BITES CEREAL
Malt-O-Meal® Chocolatey Chip Cookie Bites cereal are toasty and crispy cookie-shaped pieces, full of chocolatey goodness! It's a delightful way to add more cookie to your day – whether it's for breakfast, a snack, or dessert! After all, milk and cookies do make the perfect match.
Learn more about this breakfast cereal's ingredients and where to find it in stores near you!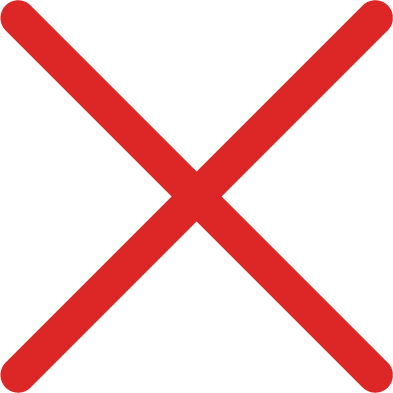 Chocolatey Chip Cookie Bites Cereal

CKE 100 RTE

Product formulations may change. For current nutrition facts and ingredient line information check product packaging.
Explore the delicious varieties