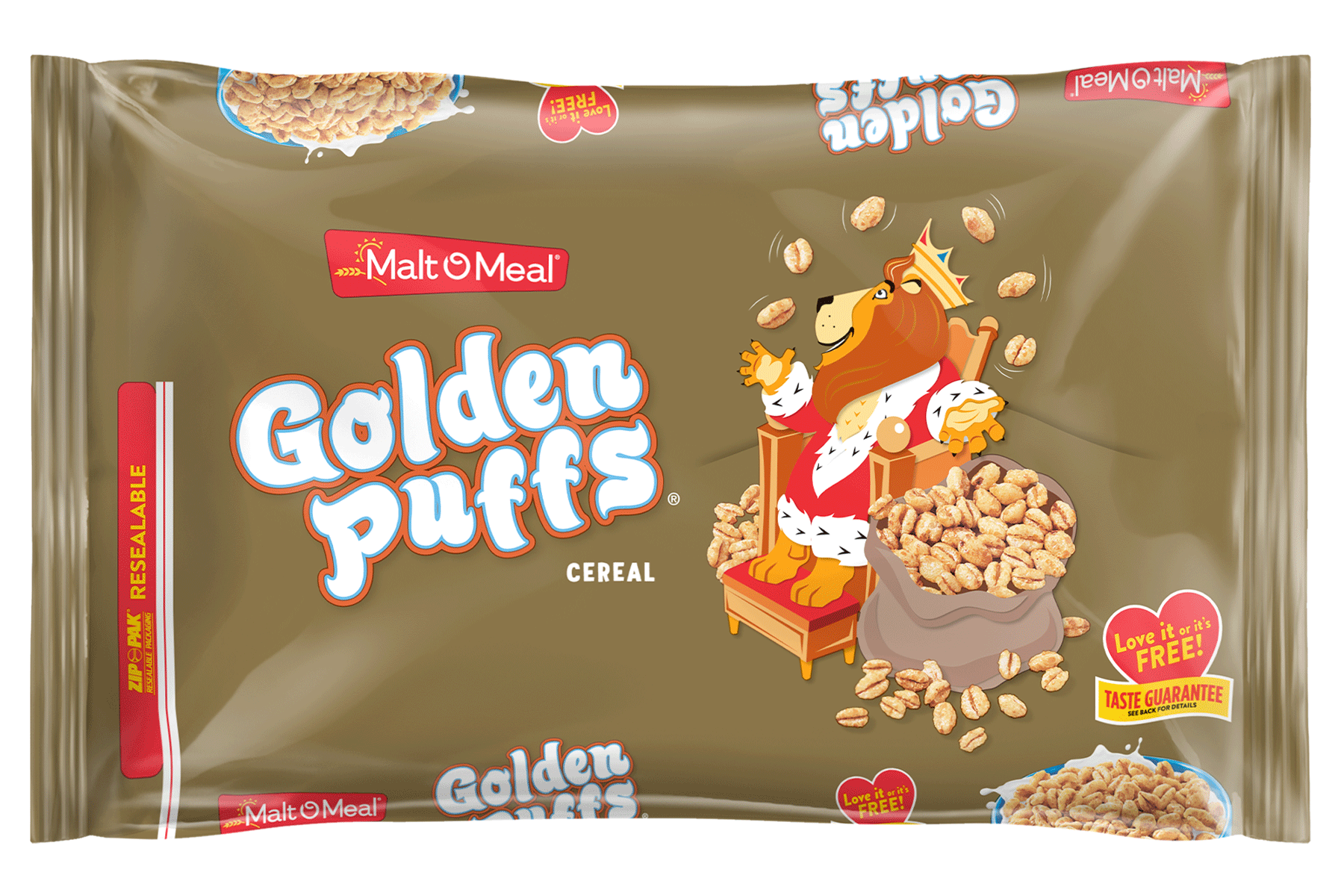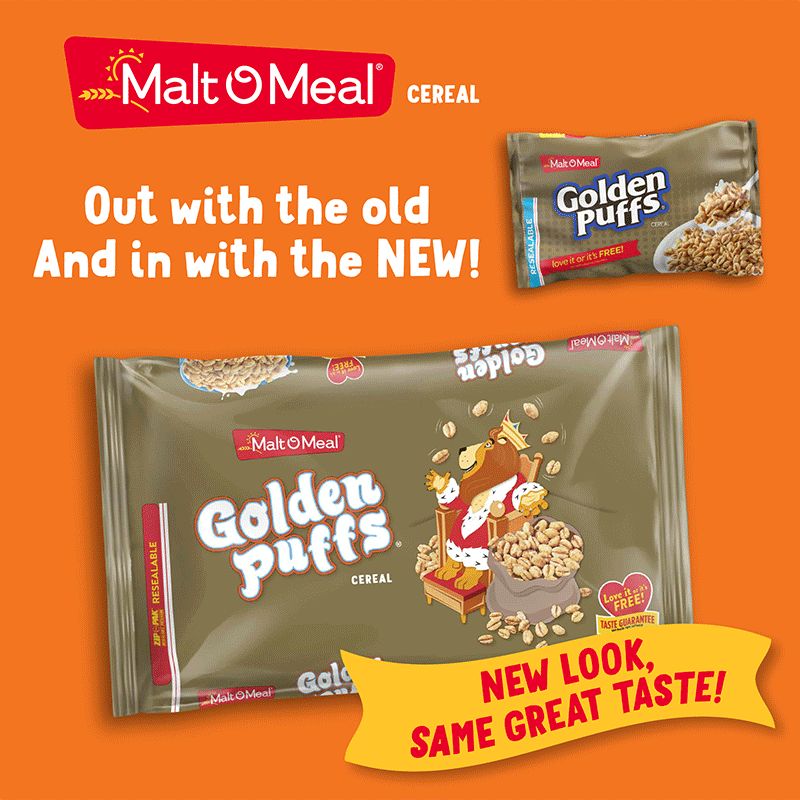 Malt-O-Meal
GOLDEN PUFFS® CEREAL
Hit the jackpot every day when you taste Golden Puffs® cereal. You will love the sweet caramel flavor of these crispy wheat cereal puffs! So go for the gold and have yourself a bowl or handful of delicious puffs any time.
Find this jackpot-winning caramel-flavored cereal at a store near you and view its ingredient and nutrition information below.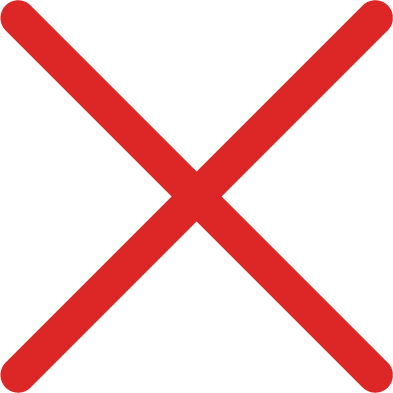 SCW 100 RTE

Product formulations may change. For current nutrition facts and ingredient line information check product packaging.
Explore the delicious varieties